UK Distributors
Sometimes people prefer to shop local. We've recruited a number of distributors to supply and support our evidential digital recorders.
Our chosen distributors have wide experience of digital recording, dictation, & transcription technologies. Distributor staff are trained to advise clients of the most appropriate solutions for their specific needs, be it a simple, standalone AIRLight recorder with AIRPlayer for transcription, or a scalable network solution.
If you are interested in joining our team of distributors, we would welcome the opportunity of talking with you.
---
Partners
Our current partners serve customers who require that the audio clarity of their critical evidential recordings are guaranteed and cannot be questioned; such as the Police, National & Local Government Agencies, the Legal and Medical professions and Human Resources.


OutSec is the UK's leading online typing and transcription company. It has won many commendations for its services and innovations, including two DTI E-Commerce Awards.
The unique FileManager software allows submission of dictated sound files from any location securely and safely. Clients work directly with a British web-based secretary who will have specific experience of their discipline, be it legal statements, police interviews, fraud investigations or other multiple-voice work.
An OutSec secretary is perfect for your requirements, being highly trained on the specialist art of transcribing interviews. The intergration with existing working practices is seamless and ensures rapid turnaround of interviews, conferences, board meetings, documents, reports and letters. More than 850 UK public sector and corporate clients and 5,000 individual dictators now use OutSec.
With no fixed costs, no minimum monthly spends and no hidden charges, OutSec is the logical choice for any operation that uses typists and is looking to operate more efficiently.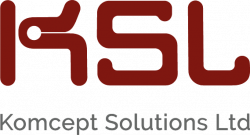 One Digital's sister company, Komcept Solutions Limited was established in 2001. Komcept Solutions has many years of experience providing its services and security solutions worldwide to the police, governments, councils, law enforcement agencies and the public/corporate market.
KSL designs and manufactures its own innovative and bespoke hardware and software solutions in-house for all these agencies.  Typical products include telecommunications, surveillance, and digital audio & video recording equipment.