Welcome to One Digital
One Digital is a British company offering digital technologies for the recording and transcription of evidential interviews. Both standalone and fully networked workflow solutions are easily within our capabilities.
Direct Support
We offer return-to-base support of One Digital equipment.
Click here to request servicing or support.
AIRLight recorders carry a 24-month warranty (Support Agreements can be taken up after this time).
We recommend having your AIRLight serviced every 3 years to make sure it doesn't let you down.
Interview Recording
High quality, digital, audio – recorded onto write-once media, digitally-signed, PACE compliant, indisputable.
The MP3 recording format means that recordings made on One Digital recorders can be easily transcribed on most commercially available software, but to make full use of the meta-data that features on discs alongside our recordings, try using our AIRPlayer PC software for your transcription.
Existing Customers
We have an impressive list of existing customers who have been using One Digital recorders for the last few years:
Financial Conduct Authority
Serious Fraud Office
Bank of England
Northumbria Police
Department for Work & Pensions
---
AIRLight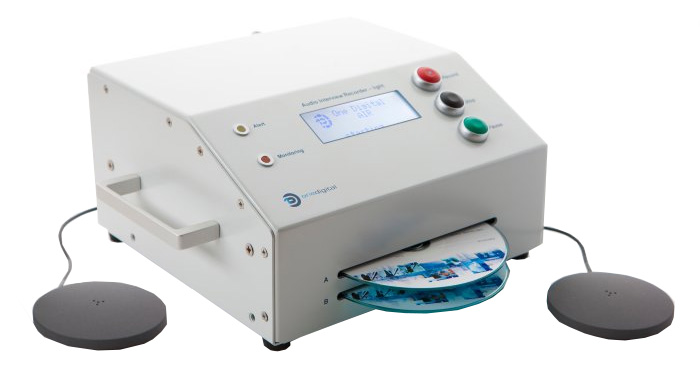 Our flagship product is the AIRLight. Its impressive features include PACE compliance, power loss protection, & digitally signed recordings. Easy-to-use, and network-ready for any future progressions in your working practices, this small, light recorder can be bought with an optional adaptor allowing the unit to be battery powered for complete portability.
Digitally signed, irrefutable recordings
Power-loss protection
Network-ready
---